Using Summary Slides in E-Learning
Here's a simple design idea for using summary and conclusion slide designs in e-learning courses. There are 12 variations using different masking shapes for the placeholder image.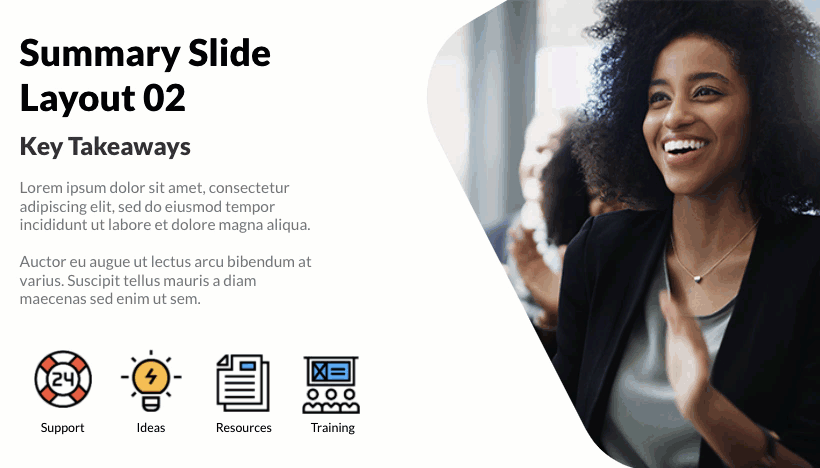 View the examples | Download the Storyline source file
Designed in Storyline 360
The masking cover shape is a freeform shape so you can use the format fill to change the color. I also used Storyline 360's new text styles to define the H1 and H2 text placeholders.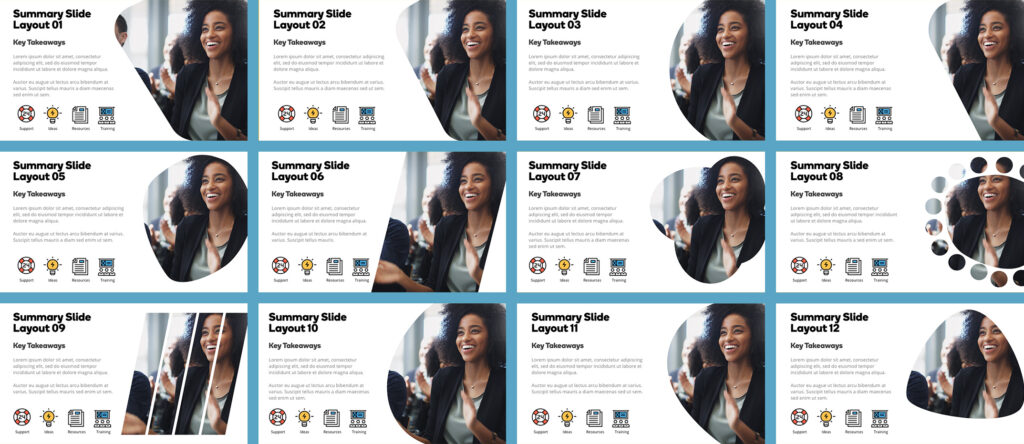 PowerPoint Masking Shapes Template
Since Storyline 360 doesn't have a merge shapes option, I had to create the initial template in PowerPoint. Each layout was saved as an .emf file and imported into Storyline. Hopefully, Storyline will add the ability to combine and merge shapes soon.