Simple and clean e-learning quiz template designed with Articulate Storyline 360. The quiz features editable button graphics, custom results slide, and a color theme that you can update for your own projects.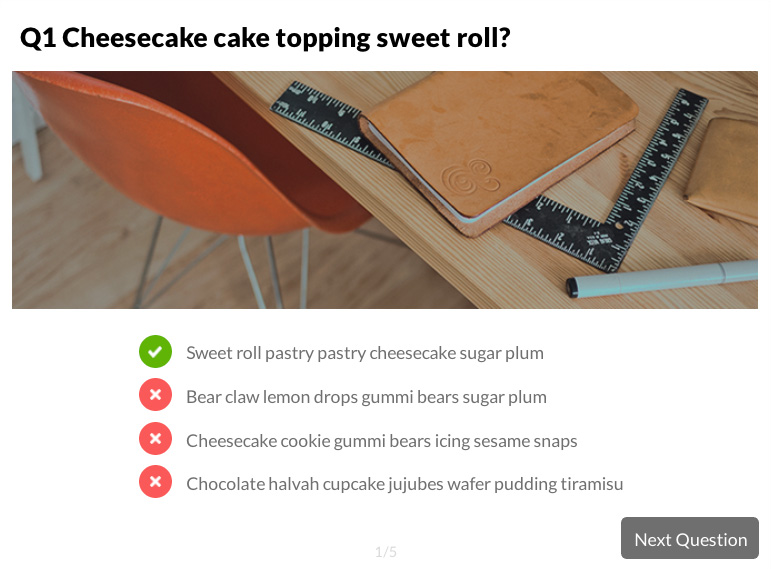 View the quiz template | Download the quiz template
The submit interaction feature has been modified so that the choice buttons submit the quiz immediately when clicked. The absence of the submit button means learners can move through the quiz faster.