Using Text-to-Speech in E-Learning
In this week's e-learning challenge #223, David asked course designers to share examples with synthetic voices in e-learning design. For example, I've used text-to-speech voices to add placeholder audio in my courses. But I didn't have any projects I could share for the challenge.
Articulate recently added their text-to-speech voices to Storyline 360. So I used this week's challenge to get meet Articulate's synthetic character voices in Storyline 360.
Let me show you what I designed.
Interactive Soundboard for Storyline 360
The text-to-speech voices in Storyline 360 are excellent. It's remarkable how far technology has come in a few short years.
To help e-learning designers find the best character voice for their projects, I built an interactive soundboard featuring Articulate's text-to-speech characters.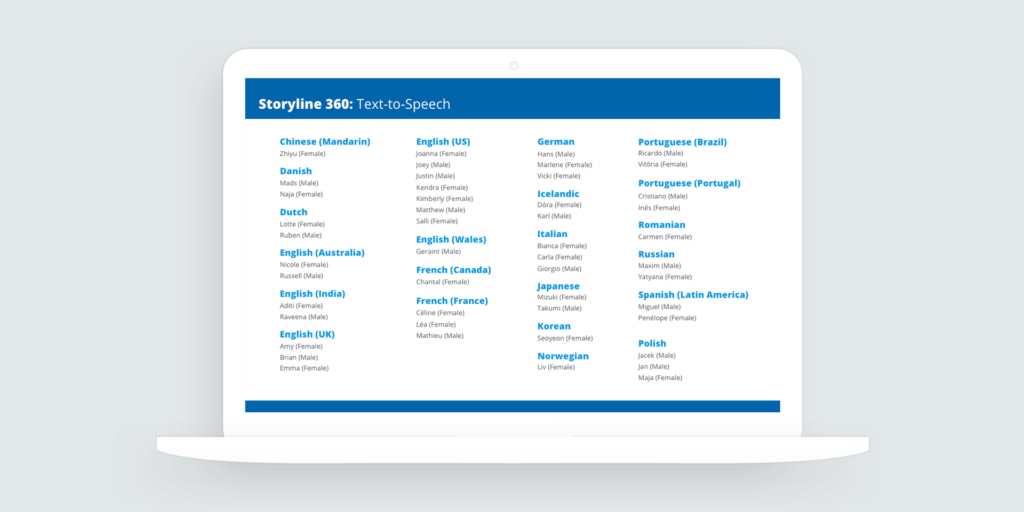 View the example | Download the Storyline source file
How I Built the Text-to-Speech Soundboard
The soundboard interaction uses a single slide and a lot of slide layers. How many? The project uses 48 slide layers.
I was about to count the slide layers when I remembered the Media Library. Since each slide layer has one text-to-speech character voice, I can count the number of audio files in the media library.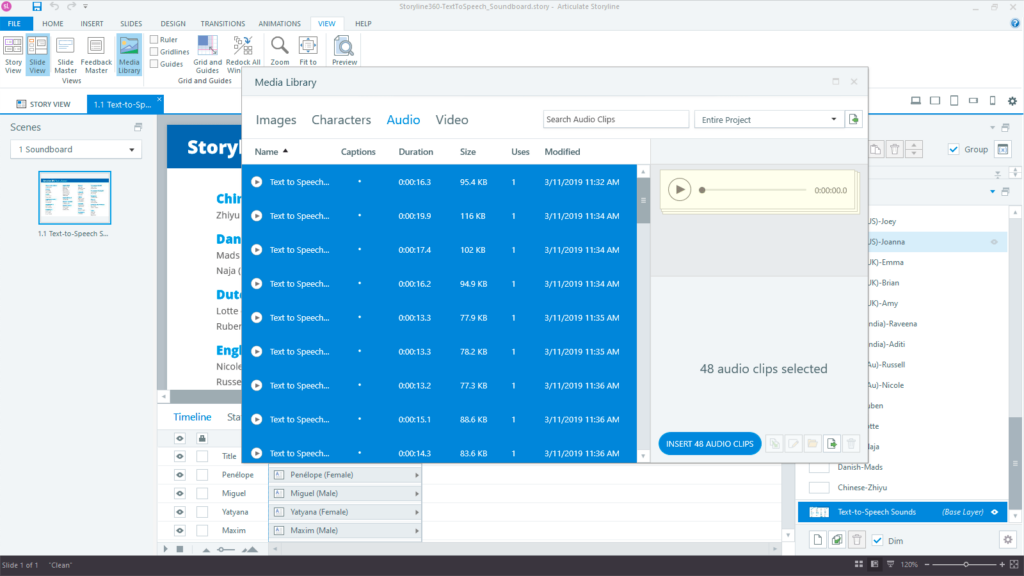 Adding Text to the Notes Panel in Storyline 360
Using the intro text on Articulate's Converting Text to Speech page, I copied-pasted the text into the notes panel in Storyline 360. The notes panel holds the course transcript. You can also use your slide notes to generate the text to speech.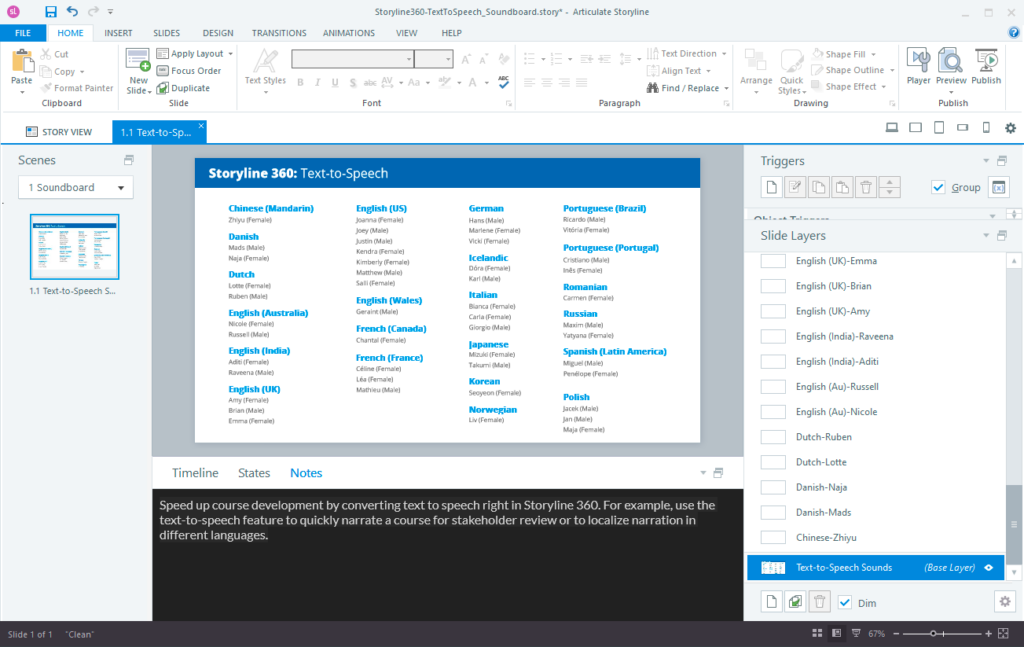 Converting Text to Speech
After adding the text to the notes panel, I opened Storyline's text-to-speech window. You'll find the feature by going to Insert > Audio > Text to Speech. From the Insert Text-to-Speech window, I clicked the Copy From Slide Notes button to pull in the text from my notes panel.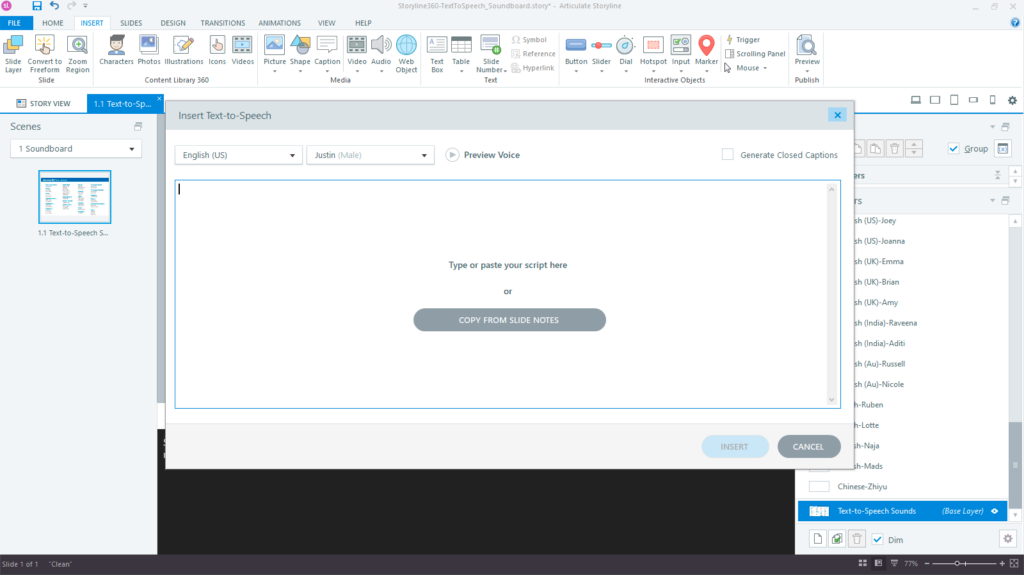 The only thing left is to create a new layer for each text-to-speech character voice and repeat the text-to-speech conversion process.
You can download the audio soundboard from Articulate's E-Learning Heroes community. As always, if you have any questions or need help with your e-learning projects, please feel free to contact me.