Course Starter Template
Here's a free PowerPoint medical template you can use for e-learning courses. The template features multiple content slides, interactions, and graded quizzes.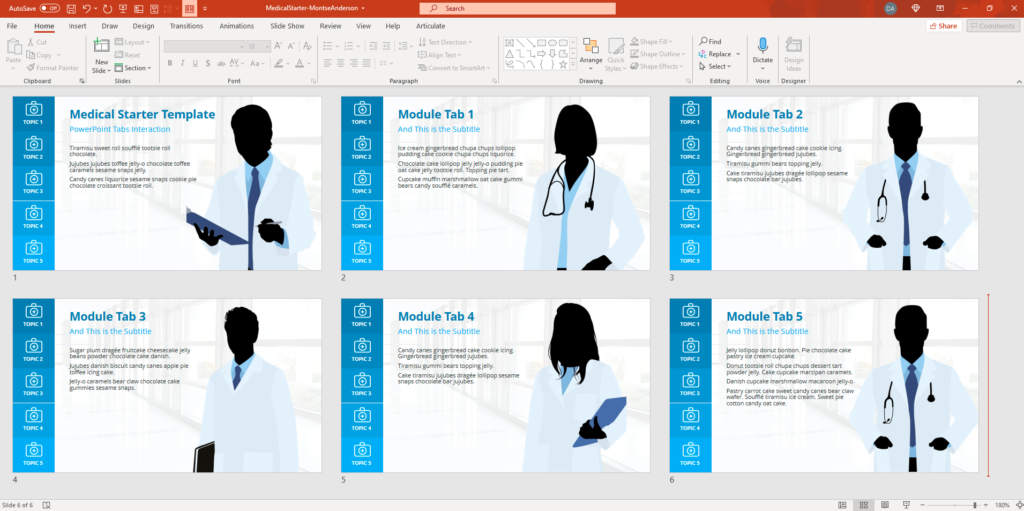 View the template | Download the PowerPoint template
There's a Storyline Version!
Looking for a fully developed version of this template with quizzes and interactions? Check out the Storyline 360 version below.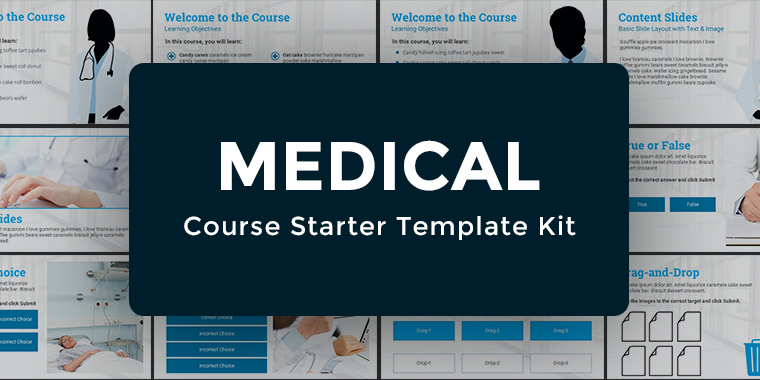 View the template | Download the Storyline 360 course starter