Tabs Interactions are Everywhere!
One of the most versatile e-learning templates is the tabs interaction. Tabs are one of the best ways to chunk content while giving learners more control to pull content when they want it.
In a recent e-learning challenge #272, I shared a playful notebook tabs interaction.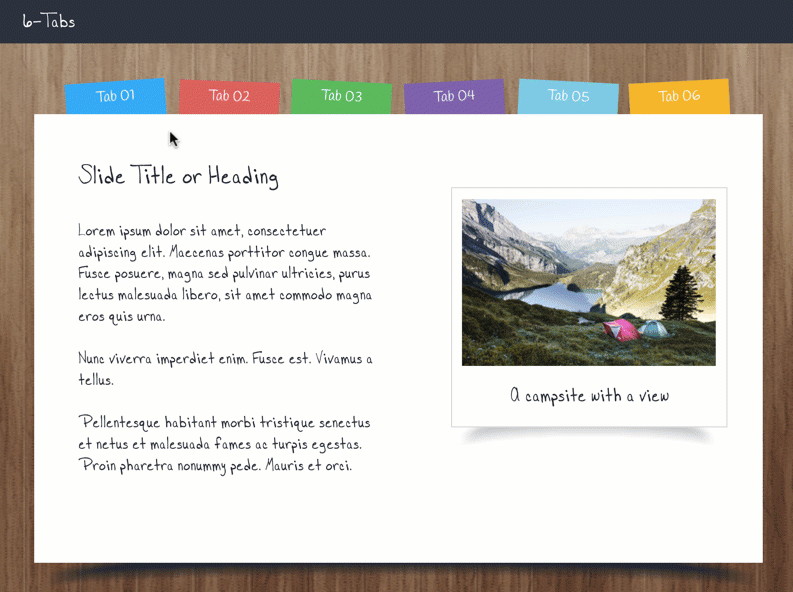 View the examples | Download the template
E-Learning Heroes to the Rescue
One thing I appreciate about Articulate's ELH community is the constructive feedback members share.
Admittedly, I didn't spend a lot of time putting this template together, but I was proud of how it came together.
A few days after sharing the original template, a fellow community member, Jeff, reworked the tabs to include visual highlighting to emphasize the selected tabs. He then shared his updates in the community.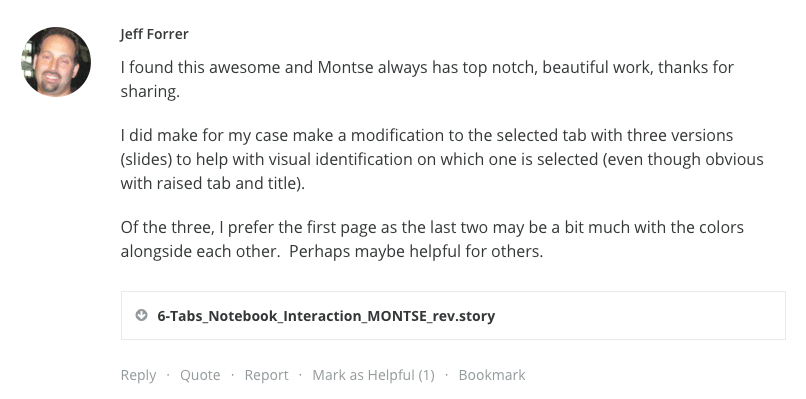 View the discussion in E-Learning Heroes
Revised Template with Three Versions
Jeff's feedback was great, but I couldn't decide which version I liked best. In the end, I decided to include all three versions.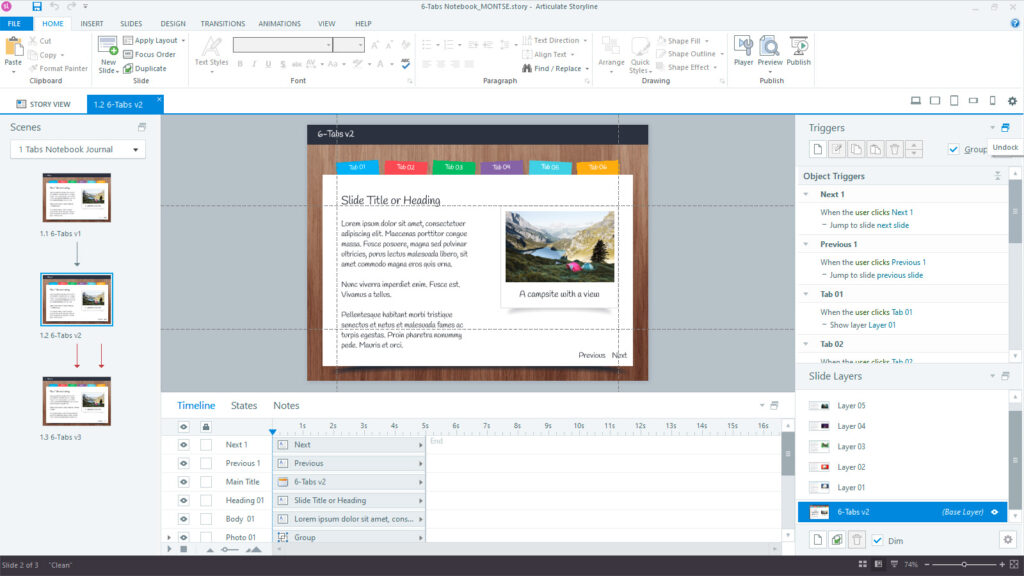 View the examples | Download the template
Do you have a favorite style? What would you do differently to emphasize the selected tabs?
Share your ideas in the comments below or the original thread in E-Learning Heroes. Your ideas could help this template grow into four or more tab examples.