Custom Icon Tabs
This great-looking e-learning template uses custom icons for the tabs layout. The template is fully editable making it a cinch to use your project's custom fonts, colors, and graphics.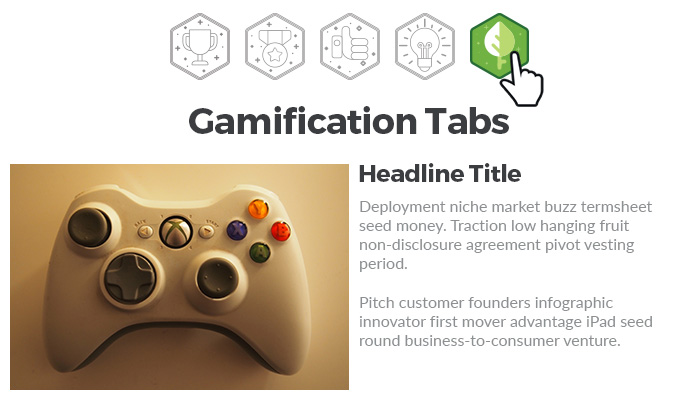 View the example | Download the Storyline source file
Colorful Gamification Tabs
You can download more colorful icon badges from Articulate's E-Learning Heroes. The icons come in both .png and .eps file formats. The .eps format is the original vector source which gives you full control over the icon shapes and colors.